Sedentary Job?
How good would it feel to have a healthy body that is pain free? Sitting at a desk and working on a keyboard all day can wreak havoc on your body. Poor posture and slouching can cause neck strains, slouching, shoulder, back, neck and wrist pain. Your back is working all day just trying to stabilize muscles. According to the latest research done by the Centers for Disease Control, 1 in 4 Americans sit for more than 8 hours per day.
Physically Demanding Job?
Driving, lifting, bending, and standing all day can lead to muscle fatigue and injury. One of the most common issues is back pain and specifically low back pain due to heavy lifting. Intensive repetitive motions can affect your back, shoulders, legs, knees… pretty much your whole body.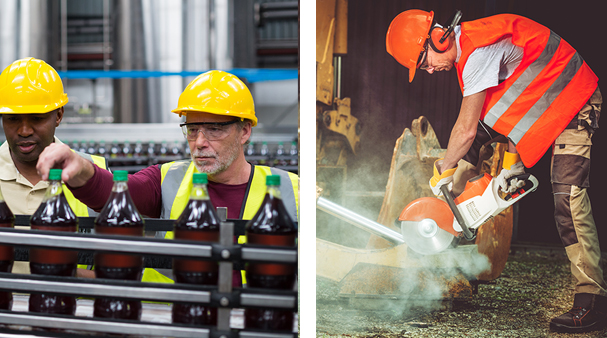 How Massage Can Help:
Regular massage helps improve muscle memory. Strong muscles in your shoulders, neck and back can help improve your posture. 
Improve Circulation. Sitting for long hours can slow down the body's flow of blood. Massage helps stimulate the flow of blood and lymph vessels to restore circulation.
Stress Relief.

 

Massage helps increase the positive hormones like endorphins, serotonin and dopamine production to help you relax, as the day gets stressful.
Loosen tight and sore muscles. Regular massage helps keep muscles loosened. When muscles and joints are more flexible, it helps your body maintain the correct alignment when lifting and bending.
Better Sleep.

 

When muscles feel relaxed, you feel relaxed and sleep better. According to

 

Sleep.org, massage can help alleviate stress and decrease cortisol (a stress hormone).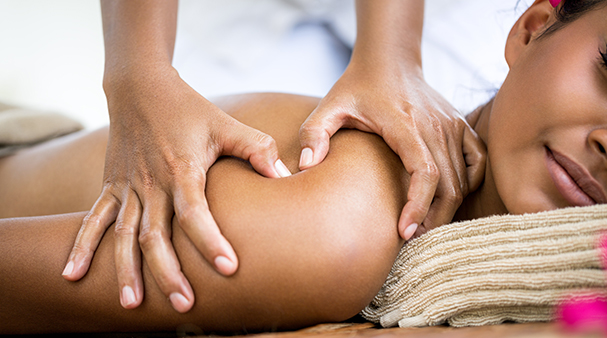 How a Massage Chair Can Help:
Massage chairs can help you find relief at home. Infinity Massage Chairs are built with many features for complete whole-body massage from your head to your feet with consistent results every time. Combining 3D/4D deep-tissue massage rollers, air compression, adjustable intensities and various preset auto programs, relief is right at your fingertips.
3D/4D Massage: The 3D rollers are able to push out further, deeper into your body and the 4D variable speed movements mimic the motions of human hands. The mechanism moves up and down, side to side and in and out for maximum penetration and effectiveness down the length of your spine and into your glutes.
Heat: Not only is it warm and cozy, but the heat setting also loosens tight muscles and opens opens your body to fully experience the benefits of massage. Heat therapy helps with blood circulation, loosening muscles, allowing them to become more flexible.
Auto Programs: Preset, easy-to-use, auto programs allow you to choose a program that fits your mood or pain level. From specific target areas like low back and neck to extension programs, rest and sleep, and working relief right at your fingertips.
Zero Gravity: In a zero-gravity position your legs can either be leveled with your back or elevated above your heart. This distributes your weight and reduces stress on your back and neck with the additional benefit of improved circulation throughout your body
Hand/Arm Massage: Armrest airbags along the sides of the chair provide soothing air compression massage to tired forearms and hands to help enhance circulation throughout these overused areas.
Foot Massage: Most Infinity chairs feature triple shiatsu rollers per foot, along with the squeeze of air compression massage to provide reflexology relief throughout the body. Massaging the feet can help with joint pain and ease muscle soreness.